Statistics and statsboard¶
This information describes the statistics and statsboard features of the hosted MongoDB offering from ObjectRocket.
Browsing metrics on the statistics page¶
To browse metrics on the Statistics page, use the following steps:
If you want to see metrics for a sharded instance, choose the shard or mongos from the drop-down menu.

Choose the metric you want to graph from the drop-down menu.

Optionally, change the date and time range for the graph.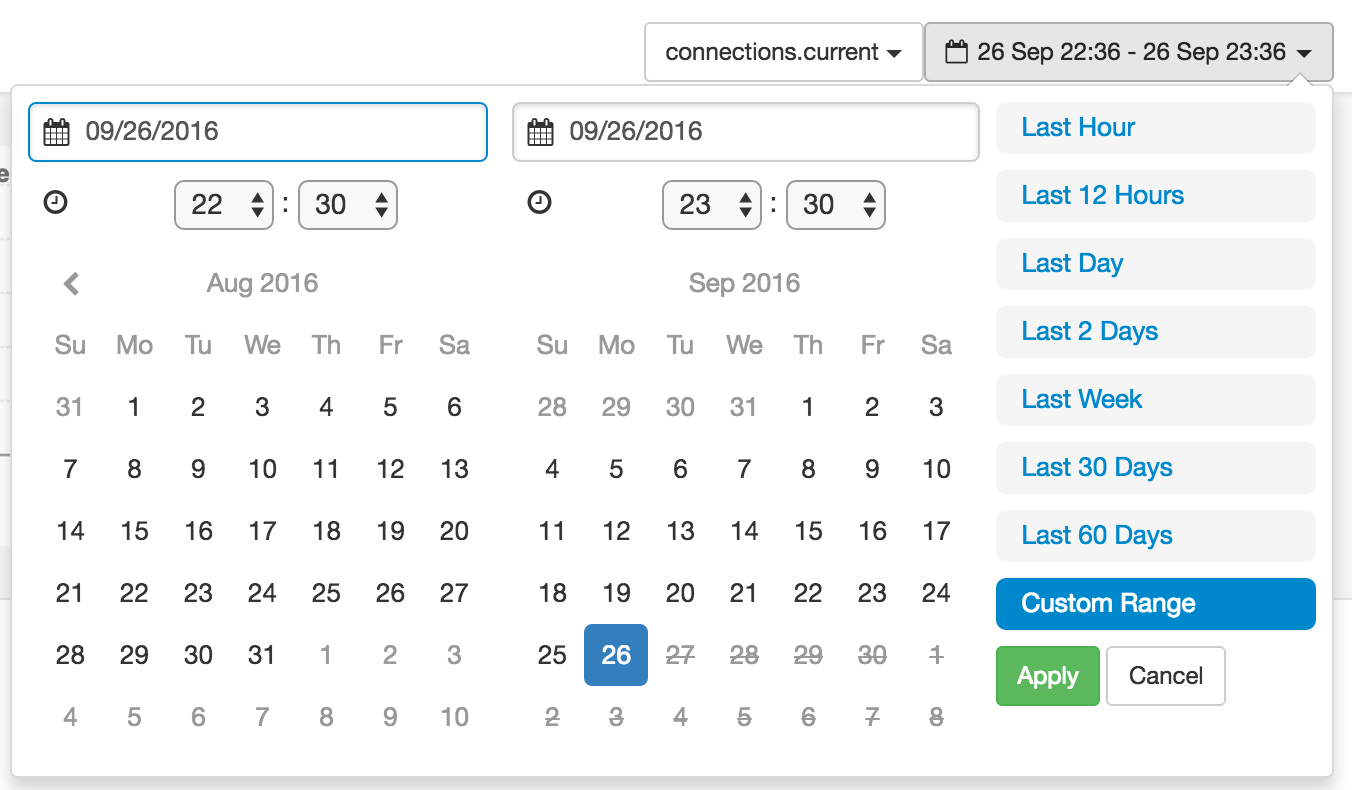 The Statsboard page shows multiple metrics on a single page.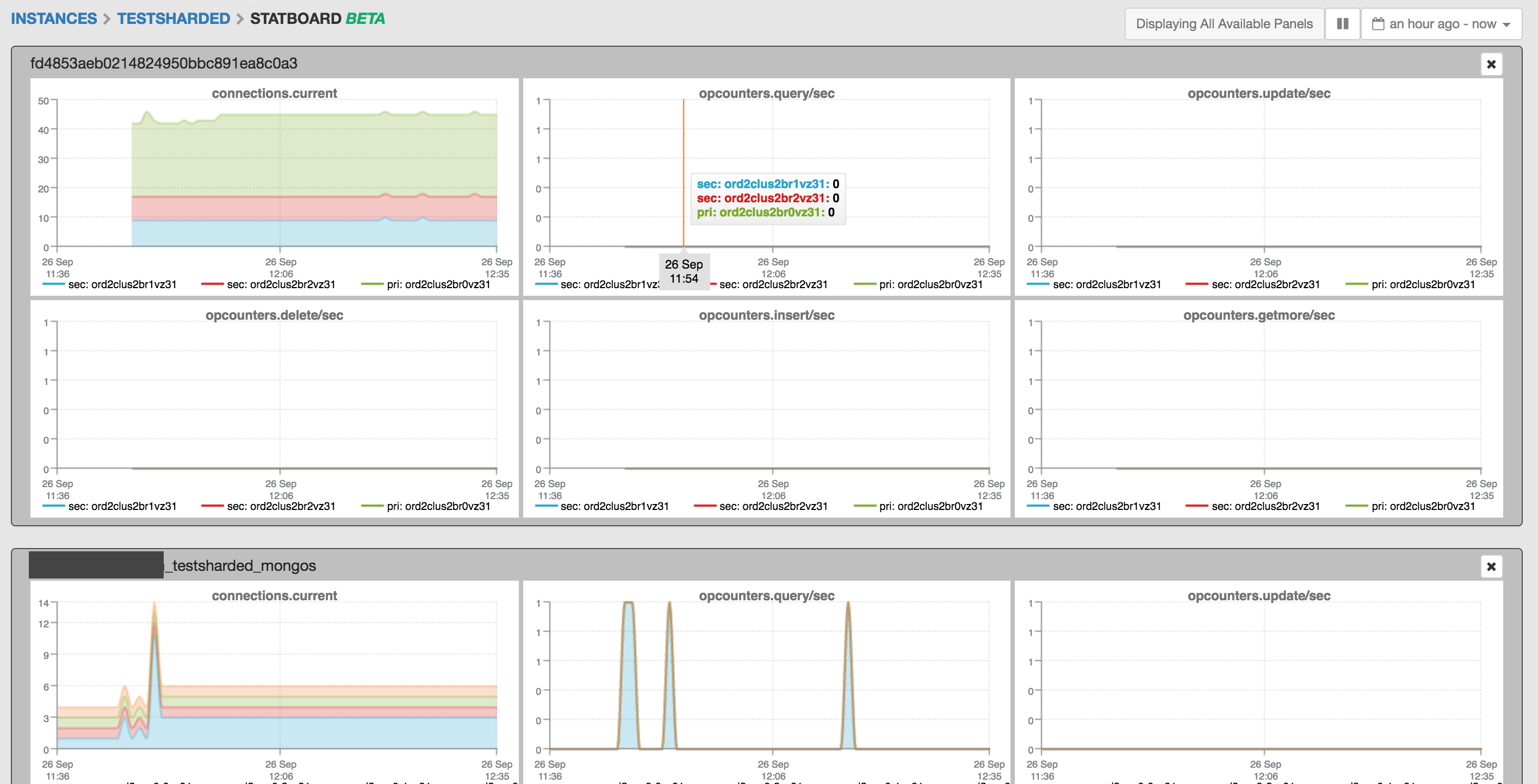 Statistics and statsboard FAQ¶
I created a new instance. Why don't I see metrics?¶
Make sure you create a database, or metrics are not collected. If you created a database and metrics still don't show up after an hour or so, contact the Support team.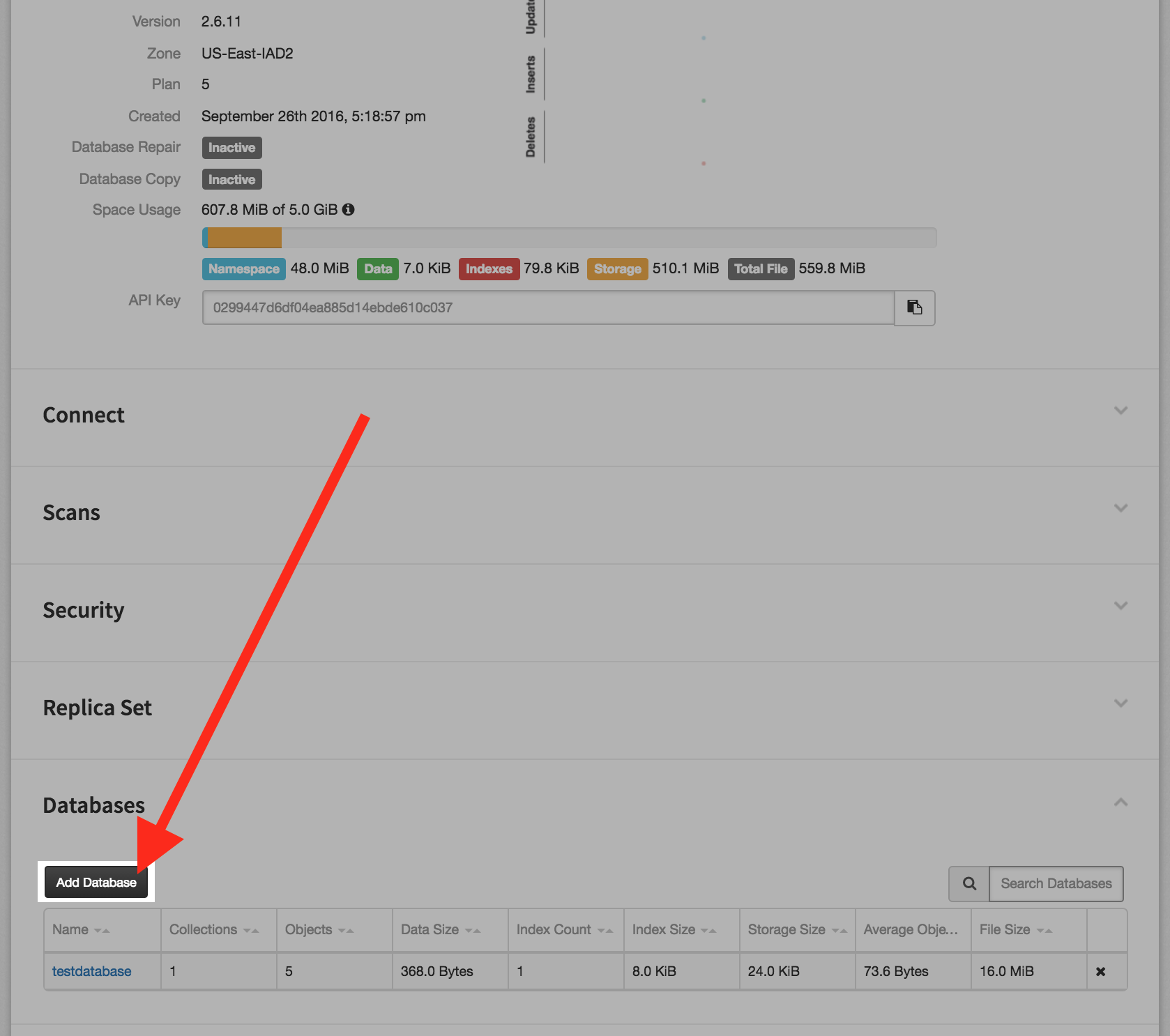 How often are metrics updated?¶
Metrics are updated every minute.
How long is data retained?¶
ObjectRocket retains minute resolution metrics for 30 days and hour resolution metrics rollups for 90 days.